Miller Insurance Lawrence KS
Insurance Agency in Lawrence, KS
Miller Insurace, The Jensen Insurance Group and ICT Health Insurance merged to form ICT Insurance Group. This partnership has strengthening our ability to serve our customers with the best rates and coverage without compromising the high-quality customer service you have come to expect from us.
Our ICT Insurance Group Lawrence locations focus is affordable auto insurance for individuals and businesses. As an independent insurance broker, we work with a number of different insurance companies to find the best – most affordable – policy for you and your life.
Our new Lawrence insurance office is conveniently located on the North side of Hillcrest Shopping Center, just South East of the intersection of Iowa St and W 9th St and helps insurance customers from Lawrence, Baldwin, Topeka, & out to Eudora, Oskaloosa, Lecompton, Linwood, and Perry.
ICT can help with almost any insurance need including home, farm, and health insurance. Whether you have a bad driving record, are an international student at KU who needs help finding a policy, or are a parent finding insurance for your child – our insurance reps will work with you to find the right fit.
917 Iowa St
Lawrence, KS 66046
Mon: 9:00 AM – 5:00 PM
Tues: 9:00 AM – 5:00 PM
Wed: 9:00 AM – 5:00 PM
Thurs: 9:00 AM – 5:00 PM
Fri: 9:00 AM – 5:00 PM
Sat: Closed
Sun: Closed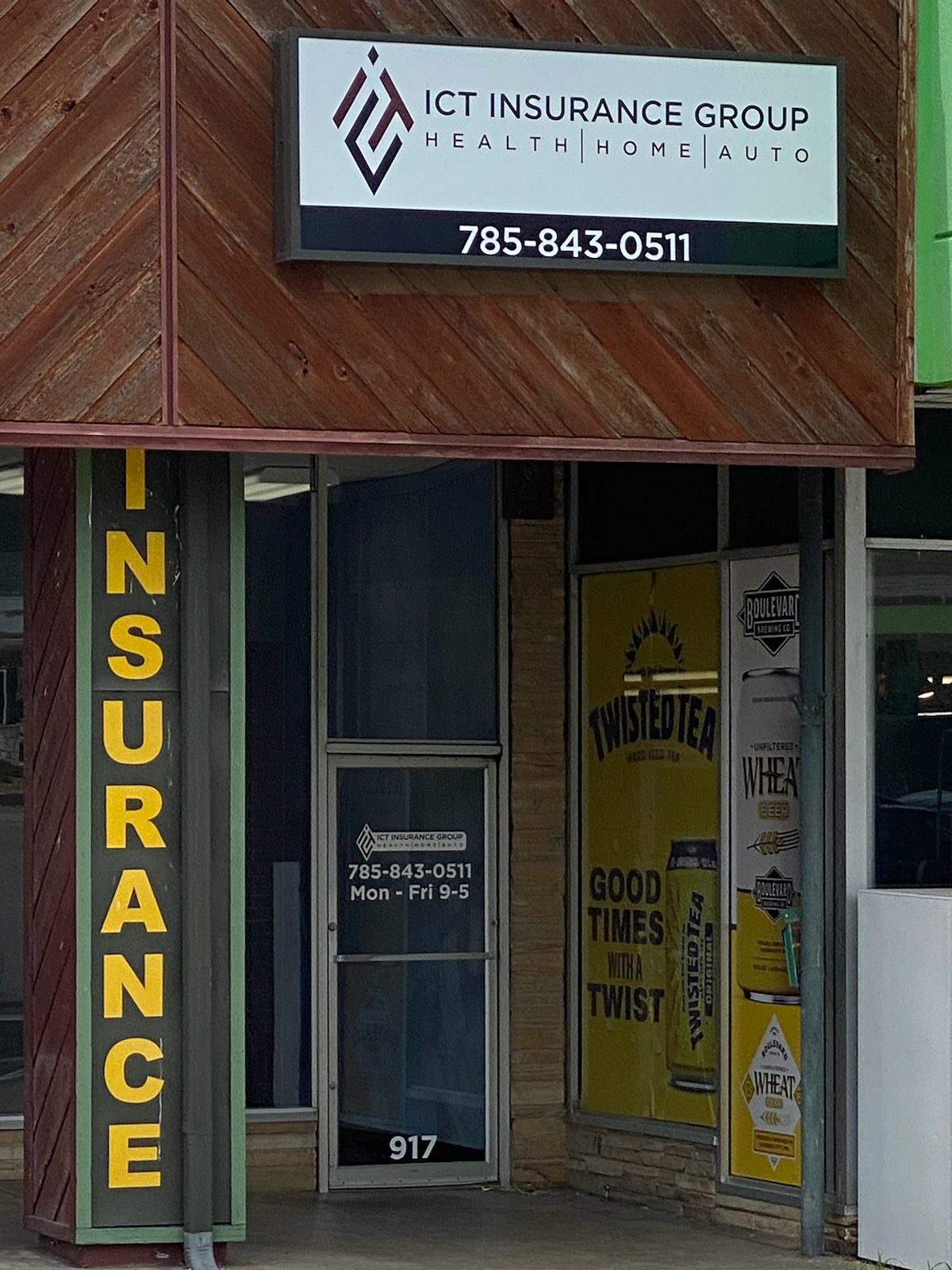 ICT's Lawrence Insurance Team
Our expert team of agents in Lawrence has decades of home, health and auto insurance experience between them. Depending on who is in the office when you call or stop by, you may meet with Wally Jensen, Misti Karvar, or David. All three are licensed insurance CSRs – Customer Service Representatives. Insurance CSRs are like insurance policy whisperers who are trained to understand the ins & outs of all the available policies and learn your needs so they can connect you with the right insurance solution.
Another key part of our 'team' is the variety of insurance companies we work with to find you the best plan: Progressive, Allstate, Travelers, Key Insurance, Kansas Mutual, Safeco, Traders, and more!